Microsoft announced that the Adobe Flash Player will not be included in the May update of Windows 10 21H1. The mandatory update KB4577586 in July will completely remove the plugin from the operating system. A similar patch will be released for Windows 8.1, Windows Server 2012 and Windows Embedded 8 Standard, says DTF.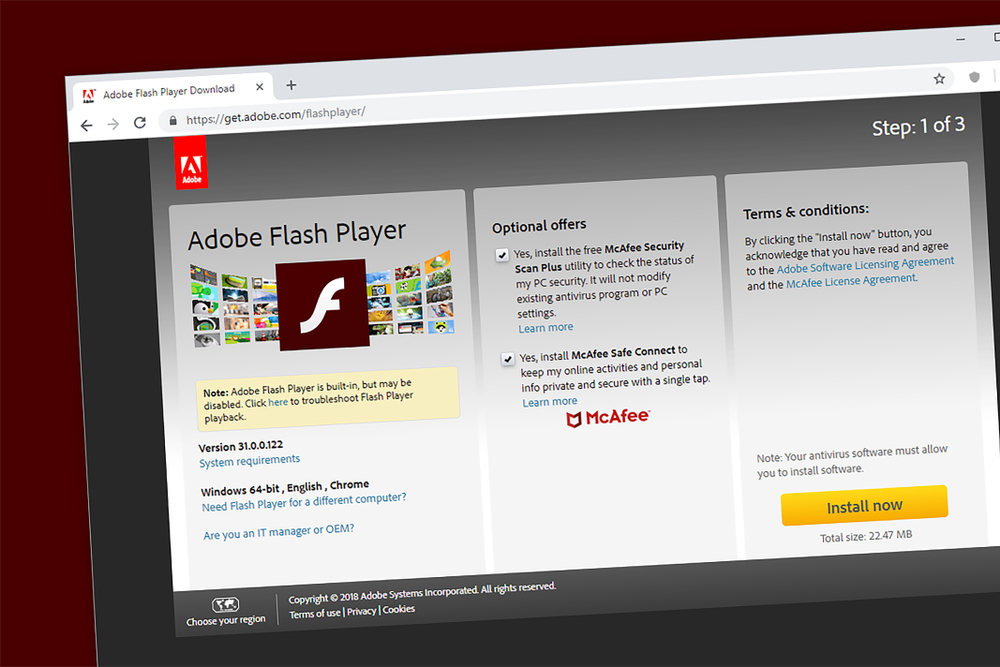 Microsoft also noted that the "update to remove Adobe Flash Player" is available to users, which allows you to manually remove the plug-in from the system. The company released a new version of the patch in March and April 2021.
Adobe officially ended support for Flash Player at the end of December 2020 and forcibly disabled the plugin on installed devices on January 12th, states NIX Solutions. This has caused problems on systems that use the plugin.
In particular, the railway system in the large Chinese city of Shenyang became unmanageable, as trains constantly stopped, and the indicators had to be switched almost manually. The company found a way out  wit the help of an archived copy of Flash Player without an automatic shutdown timer.