Apple has announced the launch of visionOS, an operating system specifically designed for its new Vision Pro headset. The presentation of the new operating system took place at the Worldwide Developers Conference 2023. VisionOS is designed to display digital elements on top of the real world, and the use of the headset is carried out using the eyes, hands and voice.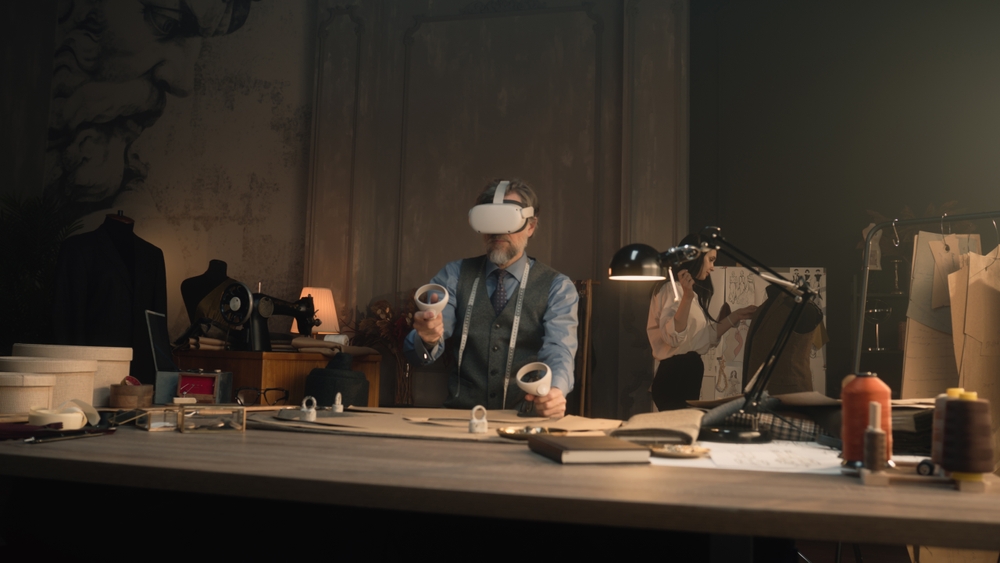 Vision Pro headset features include:
Intuitive interface: Users can browse the search box and start dictating or using gestures such as pinching to select or raising their hands to scroll through windows.
EyeSight: Vision Pro also features EyeSight, which displays the user's eyes on the outside of the headset.
Productivity improvements: Apple demonstrated how the user looks at Safari, Messages and Apple Music windows floating in the real world above the table. The keyboard can also appear in the air. The Vision Pro headset can connect to a Mac computer, allowing you to rotate the Mac screen in the headset.
Entertainment and content: With the Environments feature, users can create large screens and view them in various virtual environments, including a movie theater or mountains. The headset also supports 3D movies, and Disney is working on creating content for the Vision Pro.
Games: Vision Pro supports game controllers, including the PS5 DualSense headset, and over 100 Apple Arcade games will be available to play.
3D photos and videos: The headset is equipped with a 3D camera that allows the user to take and view "spatial" photos and videos. Panoramic photos can surround the user's vision while wearing the headset.
Enhanced FaceTime: When using FaceTime with Vision Pro, users are shown as a Persona, a digital representation of themselves that reflects their face and hand movements in real time, created using Apple's advanced machine learning techniques.
visionOS also offers a brand new App Store where users can download apps for the Vision Pro headset. In addition, the headset will be able to run hundreds of thousands of familiar iPhone and iPad apps.
This launch of Apple's operating system is an important moment for the company and developers. After the release of the Vision Pro headset, developers are expected to create applications to take full advantage of this new platform in the hope of success.
Although the headset won't be available until early next year, Apple and developers are already in the race to create the next "big hit" using visionOS, notes NIX Solutions. Apple's new platform is expected to open up new possibilities and attract the attention of many users.