Introduction
Backlinks bring new users from external resources to your site. This is important for the promotion of your business. In this way, companies influence positions in search results and increase traffic to Google. As a result, you see more visitors to your web resource and get a good chance of adding to your audience regularly. At the moment, there are many options for getting backlinks. The main thing is to find the best solution for your business, and we at NIXsolutions are here to help.
Why Backlinks Are Crucial for SEO?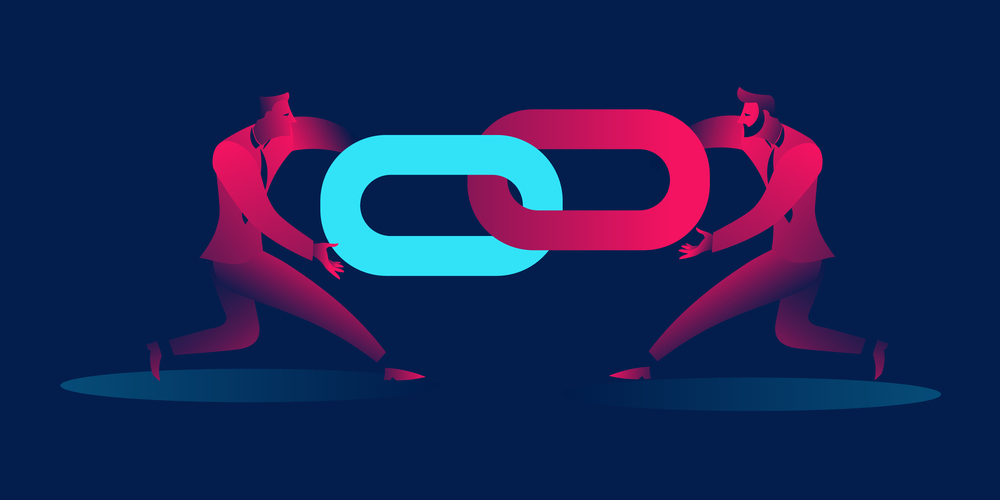 Backlinks from popular sites increase the trust rating. The higher the ranking, the better the backlink is rated. Sources like Wikipedia or major news sites, as well as the blog of a particular expert in your field, can be very useful for improving SEO efficiency. The main thing is to constantly monitor the backlinks coming in. The content of web resources that link to you is related to your activity and increases the visibility of your product/service. Google assumes that if one site links to another, there is some correlation between the content of the two resources. The unique algorithm of the popular search engine calculates the presence of backlinks and counts their number.
Backlinks are necessary for promotion and give the interested user maximum information.  All of the research done on competitive, commercial projects says one thing. Links from reputable sources bring sites to the top positions. No surprise there. After all, to better link resources, so-called anchor texts with targeted keywords are used. Essentially, it's a clickable, eye-opening word, phrase, or sentence for a particular web resource that can play a crucial role in a potential customer choosing your company.
NIXSolutions on Quality of Backlinks
There are many paid and free ways to find backlinks to your site. Many use special exchangers, where for a small fee, you can find a quality site to place backlinks to resources. But do not forget that link farms, spam expose sites to penalties that negatively affect your ranking. For quality promotion in the first place, the quality of each backlink is important. Only the number of good links can affect your ranking position. The more good links you have on your site, the better.
Links received naturally, without any effort on your part, have the strongest impact on increasing the ranking of your resource. Self-generated links have the least impact on your site's search engine ranking and can be marked as spam. It is good when your site has unique and useful information that is interesting for users. If the content is easily perceived by the target audience, external web resources will link to your site themselves. To effectively promote your business, use reputable sites that work for the same target audience. Interest the owners of these resources with exclusive content. Create a guest blog and fill it regularly with relevant, useful information.
Ways to Raise Backlink Score
You can start by searching for mentions of your brand. Use advanced search and social media analysis tools. It's a good thing when someone speaks positively about you. You have a chance of getting a backlink from that source. A company sees some value in your product or service and mentions you on their site. In this case, it is logical to offer a mutually beneficial collaboration. Referring to your site will not be so difficult. It can be useful for visitors to a particular site if they want to know more about you. If you find a mention of your brand without a link, contact the author by email. Formulate the request in a way that makes the potential benefit to readers clear, and then ask the resource owner to post the link.
Try to earn backlinks. Discover the term – "gostegraphics". It was coined by Brian Dean, who is the founder of the famous SEO education website. It's a simple way to instantly improve the quality of your content and make it truly valuable to your audience. But creating infographics without the right resources is difficult. The process takes authors a long time, given the collection of necessary data. That's why you can find and use other people's infographics in your content rather than creating your own. Use charts, graphs, and other options to get backlinks to your site. Post infographics on other sites in exchange for backlinks.
Collaboration with various thematic sites and media will help achieve the desired results. This is a long-term strategy for getting leads, which is key. More communication with people from online publications in your specialty will have a positive impact on your business. Start by forming sincere and mutually beneficial relationships through social media. Promote your personal brand by talking to the right people. Share an expert opinion or give an interview. This content is sure to appear on the author's site. All you have to do is ask it to add a link to your site in the publication, so the reader can find you.
Summary
It takes hard work to get backlinks. There is no magic way to quickly get your site's link profile up to a high level. Success requires a long-term strategy of working with effective tools. Plan for content creation and distribution. Start building relationships with people in your industry. As a result, you are sure to achieve your desired goal.