Google has introduced a number of innovations as part of its Google Workspace productivity toolbox, says KO.
In addition to making Google Workspace available to the world, the company has made some major changes to the platform, in particular, "Rooms" in Google Chat has evolved into "Spaces", improvements have been added to Google Meet aimed at providing more equitable collaboration, the possibility of individual subscriptions with access to premium features. Also, a number of security and privacy-related features will appear on the platform in the near future.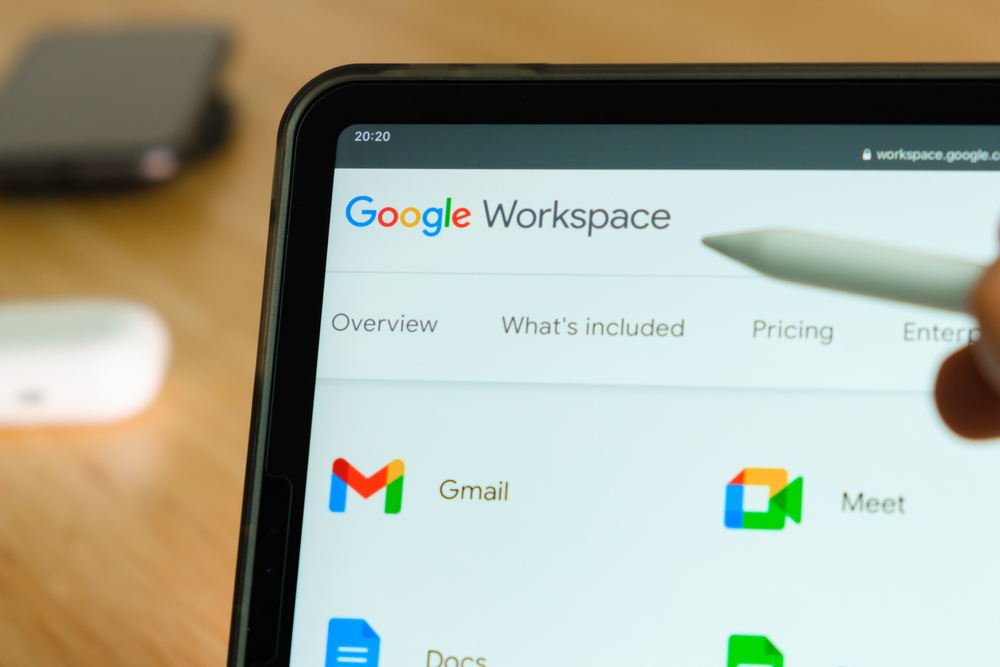 Javier Saltero, Google's vice president and general manager of Workspace, said in a press briefing that the announcements are the culmination of Google's ongoing efforts to bring all the possibilities together for more than 3 billion Workspace users.
As noted, Google Workspace serves as Google's central portal for user productivity and contains Gmail, Chat, Calendar, Drive, Docs, Sheets, Meet and a number of other applications. It was formerly called G Suite and was renamed last year. Until now, although most of the platform's apps have been available to individual users offline, all the features of the Google Workspace suite have been offered only as part of an enterprise subscription.
The entire package is now available to anyone with a Gmail account. All you need to do to enable the integrated interface is just enable Google Chat in Gmail, explains NIX Solutions.
Meanwhile, the new Google Workspace Individual subscription is aimed at individual business owners and provides access to the advanced features of the suite. These include capabilities such as smart booking services, more professional hangouts, and personalized email marketing.
Google Workspace Individual is coming soon in six markets, namely the US, Australia, Brazil, Canada, Japan and Mexico.
Among the biggest changes in the package is the introduction of Spaces, replacing the use of "rooms" in Google Chat. It is emphasized that Spaces are becoming dedicated spaces for users, where they can organize their contacts and team members, topics and projects.
The company has promised a more streamlined and flexible Spaces interface with new features such as built-in theme chaining, presence indicators, custom statuses, and more. The new spaces will easily integrate with users' files and tasks, serving as the basis for completing tasks.
Another goal of Spaces' introduction is to improve knowledge sharing and building communities for teams of all sizes. They will act as a place to organize all the files, information and conversations related to each project, where topics can be moderated.
"With the ability to pin messages so everyone can see them, Spaces will play a critical role in helping people stay connected and informed as hybrid work evolves," Saltero said in a blog post.
In terms of collaboration, Google Meet's video calling service has received new features to help balance user input. For example, Google Meet Companion Mode is a new feature coming in September and will provide access to interactive features and controls such as polls, chat in a meeting, show of hands, Q&A, live subtitling, and more.
Meet also got more calendar booking options and more moderation controls, which should give hosts the ability to, for example, disable chat during a meeting, mute or unmute individual attendees.
Finally, there will be new security and privacy features. The updates will include client-side encryption to address a range of data sovereignty and compliance issues, Google said. The focus is on a differentiated approach to collaboration, focused on the user experience.