The Internet is the perfect place to shop and order services. But for any project to be successful, advertising is necessary. On the virtual network, there are sufficient means and methods of advertising. It can be hard to choose the best option for your business. Some companies try to go in different directions, promoting their goods/services in social networks and on partner sites. Specialists from NIX Solutions believe that businesses need to expand their presence and reduce the risks of working in only one contextual system. It's worth trying different options. For example, Google Ads seems to be one of the most popular marketing tools. Let's take a closer look at this service, highlighting the advantages and disadvantages.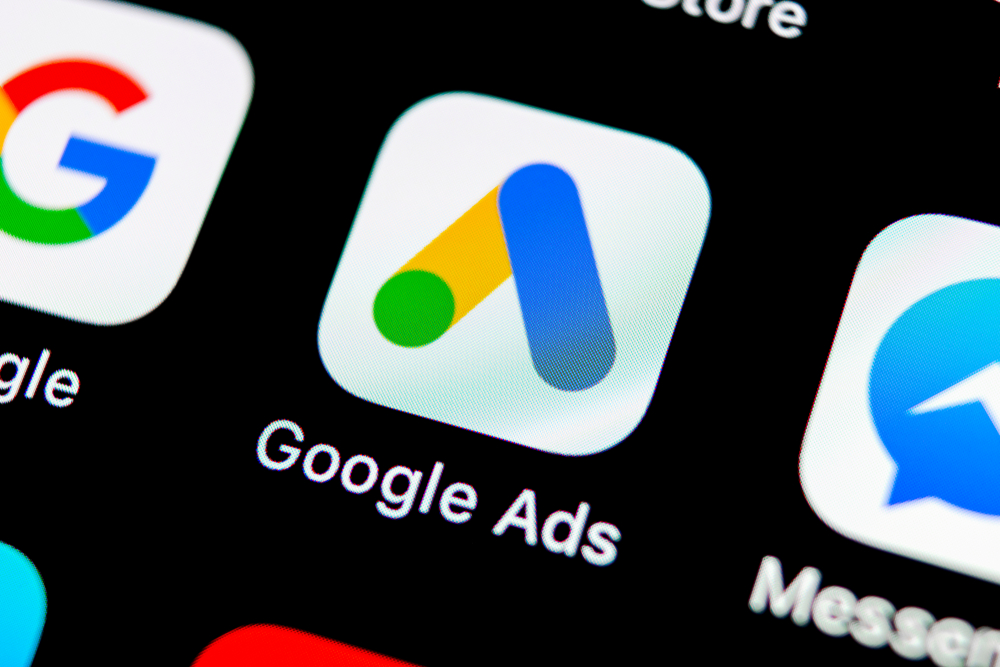 More than Brand
If we talk about the undeniable advantages of Google, the huge reach of the audience is the first thing that comes to mind. Today, in any country in the world where the Internet is available, you can hear the phrase "Google it" in response to a variety of questions. The largest search engine processes more than 5 billion queries a day. This scale is a huge plus for advertisers who want to promote their product not only in their own country but also beyond. It is Google Ads that generates 80% of the revenues of this multi-million dollar corporation.
 Form of Inbound Marketing
Google Ads impressions are performed based on user interests. This uses data about search activity, including which sites a person visits.  Google Ads offers users information about products and services that pique their interest. The ad that appears helps people find the answer and doesn't interrupt their online browsing. While setting up the ads, you can set specific parameters. This increases the chances of attracting a target audience, which eventually converts to customers and subscribers.
The Instant Effect of Ad Links
Google Ads guarantees faster site promotion in search queries than SEO. When a campaign is launched, ad links bring almost instant results. Whereas the effects of organic positioning have to wait for weeks, Google Ads increases the visibility of your site fairly quickly. Start showing ads and eliminate the need to study keyword density on the landing page. But the real key to success is a sound marketing strategy that takes advantage of both tools.
Google Analytics Integration
To use Google Ads effectively, you need to know more about clicks, impressions, and keyword budgets. But you can get more detailed information through integration with Google Analytics. In this case, marketing analytics can help you get better. You'll be able to look for sources of traffic, find out your site's conversion rate and track its overall effectiveness. Given customer activity and business potential, it's important to pay more attention to examining ad spend in terms of sales.
Different Advertising Payment Models
Google Ads can have different formats, distribution channels, and target audience settings. The advertiser needs to achieve a certain result and make a profit from the campaign. To do this, everyone is free to choose the best strategy when buying advertising. This can be a pay per click (CPC), the payment for 1000 impressions of one ad (CPM), or payment for a specific action (CPA). If you want to increase your ROI, focus on the most important actions and pay only for them.
Google Ads Cons
Users Prefer Organic Search Results
Studies of Internet user behavior prove that links seen in conventional search results are processed by potential customers more readily than Google Ads links. Organic search results elicit more trust from users. In addition, the SEO effect persists even after the end of active website promotion. Ad links depend on the duration of the campaign. After the set time expires, they stop showing up in the search engine.
Expensive Clicks
For many, Google Ads is an expensive tool. Especially for pay-per-click (CPC) advertising campaigns in a highly competitive market. You pay for ads when a browser user clicks on them. The cost of clicks varies and depends on the competitiveness of the phrase. As soon as your account runs out of money, the ads stop, along with the flow of traffic.  It is noteworthy that the minimum price per click continues to grow. This becomes a real problem for small businesses.
Obsolete Format of Text Ads
Many people consider text ads the worst format for advertising. Often advertising professionals have to deal with the problem of the quality of text ads. Google Ads requires improving this indicator. At first glance, it may seem that improving the quality is easy because the system gives specific recommendations. But it is not. You have to do some serious work, which gives questionable results. In the end, the value you get from text ads is limited because they are unable to convey a strong enough message and interest the user.
Mistakes Hit the Pocket
You have to be more careful with Google Ads. The carelessness with which you forget to turn off ads or neglect the daily budget will cost you dearly. Don't forget to turn off mobile ads, even if you don't have a mobile version of your site. You must turn off unnecessary features promptly, or Google will continue to take your money.
The threat of Freezing of Account
Google has created an entire system that analyzes many factors. It is constantly adapting, but automatic checks increase the risk of blocking an account by mistake. Fraud or inappropriate traffic can trigger instant blocking of publisher accounts. The problem is that the multimillion-dollar corporation does not offer the best solution for the affected parties. There are hundreds of requests for refunds from Google in the courts. Advertisers are paying for fraudulent bot clicks and more that shouldn't be there.
Summary
What is your required action down the sales funnel? Brand awareness or clicks and conversion? Google has offerings for any business. The company NIX Solutions considers Google Ads to be a convenient and powerful tool for getting quality traffic in volumes limited only by your financial capabilities. The main thing is to use it wisely, allocate your budget wisely and set up your Google Ads campaign according to your objectives. All this will help to avoid disappointments and costly mistakes.